SSRC assistant professor awarded grant for upcoming research
by Bethany Deuel
Sheena Gardner, an assistant professor at the SSRC, and her colleague Randy Little were chosen as recipients of the William M. White Special Projects Award for their upcoming survey research.
Their research will focus on exploring factors that drive decisions about which university students attend and their choice of college major. The research will be conducted through surveys distributed to students accepted into the College of Agriculture and Life Sciences (CALS) at universities around the country.
Although this isn't a subject Little has investigated in the past, after doing preliminary research of his own and speaking with colleagues, he decided to take on the project during his sabbatical year. Now, he will work alongside Gardner to find out what influences students' decisions.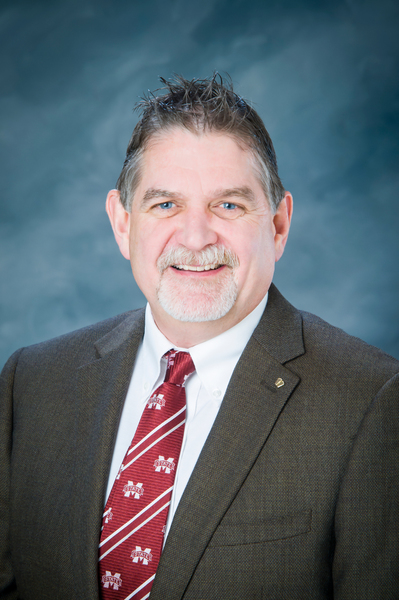 "The original intent is to understand why they go where they go, and with that understanding hopefully we can refine and better target our recruiting efforts to increase that matriculation percentage," said Little, a professor and the undergraduate coordinator in the Department of Agricultural Economics at Mississippi State University (MSU).
Gardner, a member of the SSRC's Evaluation and Research Group, has put her data collection and management skills to use in multiple fields over the years. Now she will work to manage the Qualtrics survey and incoming data.
These surveys will be sent by e-mail, solely to students admitted into CALS at MSU, The University of Arizona and The University of Wisconsin—Madison. Both Little and Gardner hope, however, their work can be repeated over different schools, major, and time periods in the future.
"That's the main hope, that we can come up with a game plan that can be used across multiple universities that will help them with keeping farming alive and keeping agriculture going," Gardner said. "We all have to eat, and if we can do it efficiently and not ruin the environment, that would be great!"
All of this is made possible by the $2,000 Gardner and Little were granted through the William M. White Award. In a collaborative effort, they compiled an application explaining their target audience and the potential reach of their findings. Fifteen hundred dollars of the $2,000 award will be allocated towards survey incentives for students, and the other $500 will be used for publication costs of the journal article Gardner and Little will write on their findings.
Little believes their findings on what can be done to increase retention rates of agriculture students will not only be relevant to those in academia but also professionals in the industry.
"I've got some contacts in the industry who talked about how this would be something that some big agribusiness firms would be very interested in," Little said. "We're talking about supplying potential employees in terms of agriculture college graduates and people ready to step into careers in the agriculture sector."
Since recently receiving approval from the International Review Board, Gardner and Little are ready to begin work with colleagues at their other test schools to distribute surveys. After those are complete, they will work together on data analysis and compile a report as well as a journal article for publication by the end of this year.